Every time we seek help from a health professional we should be satisfied with how we were treated. However, this is not always the case and doctors (incl IMEs) can have an unprofessional behaviour, be incompetent, make a poor decision or make a mistake.
Basically health consumers (patients, incl. you the injured worker) have rights that guarantee them:
a satisfactory service.
dignity and privacy.
adequate information.
due skill.
treatment in a professional manner.
the right to redress if these measures aren't met.
These rights are covered by codes of conduct and are backed up by legislation – for example the Medical Practice Acts in each State (*), the Trade Practices Act, and common laws related to personal injury.
For example in Victoria: The Medical Practice Act 1994
It's important not to accept poor treatment, but to make a complaint about it. This doesn't just benefit you the injured worker (in this case), it's also in the community's interests because it means there's less likelihood of someone else experiencing the same problem in the future.
Complain about a doctor or health professional
You can complain about a health practitioner eg a doctor (incl an IME), chiropractor, dentist, nurse, optometrist, osteopath, pharmacist, physiotherapist, podiatrist, psychologist.
Each State and Territory has a free, independent health service to help consumers with health service complaints, across all aspects of health in the public and private sector. Your complaint may be about a private medical practitioner (i.e your treating doctor evenan IME), a nursing home, a hostel or supported accommodation facility, a public or private hospital, or any other person or place providing a health service.
1. Australian Health Complaints Commissioners
Independent Health Services Commissions (state & territory)
When can you make a complaint?
If the health service provider has
failed to provide a service or provided a service that was unnecessary
denied you dignity or privacy
failed to give you adequate information
denied you access to information about your health care
failed to exercise due skill
failed to treat you in a professional manner
Who is a health service provider?
This includes doctors, dentists, specialists, hospitals (public and private), physiotherapists, occupational therapists, social workers in a health setting, nursing homes, hostels, supported residential services, nurses, acupuncturists, ambulance
services, community health centres, occupational therapists, optometrists, dietitians, physiotherapists, psychologists, psychiatric
services, speech therapists.
 Who can make a complaint?
the (any) user of a health service (e.g a patient, an injured worker)
a person appointed by the user, acting as power of attorney or authorised by law
a parent or guardian of a child under 14
another health service provider
approved/prescribed persons
2. Australian Health Practitioners Regulation Agency (AHPRA)
The Australian Health Practitioner Regulation Agency (AHPRA) is the organisation responsible for the registration and accreditation of 10 health professions across Australia (since 1 July 2010).
It supports 10 National Boards that are responsible for regulating the 10 health professions.
The primary role of the Boards is to protect the public and they set standards and policies that all registered health practitioners must meet.
AHPRA works together with the Health Complaints Commissions in each State and Territory to make sure the appropriate organisation investigates community concerns about individual, registered health practitioners.
Members of the public may make a notification to AHPRA about the conduct, health or performance  of a practitioner.
The AHPRA website can be found here
3. Health Practioner's Professional Association
You can also be able to complain to your state/territory branch of the health practitioner's professional association, e.g. about a breach of professional ethics . Note that these associations take complaints about their members only.
Australian Medical Association AMA
Contacts  for all states and territories (as listed below)
AMA Federal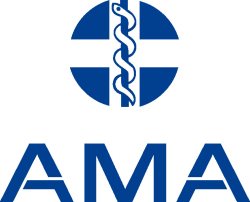 Phone: 02 6270 5400
Fax: 02 6270 5499
Email: ama@ama.com.au Website: www.ama.com.au
Postal Address: PO Box 6090, KINGSTON ACT 2604
Street Address: 42 Macquarie Street, BARTON ACT 2600
AMA ACT
Phone: 02 6270 5410
Email: reception@ama-act.com.au
Website: www.ama-act.com.au
AMA NSW
Phone: 02 9439 8822
Email: enquiries@amansw.com.au
Website: www.amansw.com.au
AMA NT

Phone: 08 8981 7479
Email:amant@amant.com.au
Website: www.amant.com.au
AMA QLD
Phone: 07 3872 2222
Email: amaq@amaq.com.au
Website: www.amaq.com.au
AMA SA
Phone: 08 8361 0100
Email: admin@amasa.org.au
Website: www.amasa.org.au
AMA TAS
Phone: 03 6223 2047
Email: ama@amatas.com.au
Website: www.amatas.com.au
AMA VIC
Phone: 03 9280 8722
Email: amavic@amavic.com.au
Website: www.amavic.com.au
AMA WA
Phone: 08 9273 3000
Email: mail@amawa.com.au
Website: www.amawa.com.au
Australian Dental Association
National office
Chiropractors' Association of Australia
Contacts for all states
Royal College of Nursing
National Office

Optometrists Association
National office
Australasian Podiatry Council
National office
State Associations
Pharmaceutical Society of Australia
National and state contacts
Code of ethics
Australian Psychological Society
National office
Code of ethics
Australian Osteopathic Association
National office
Australian Physiotherapy Association
National and state offices
Code of conduct
IME Complaints
See how to make a complaint in VIC about WorkCover, its agents or an IME
Additional resources
Good read: How to make a complaint – The Australian medical system, what to do and who to go to if something goes wrong – ABC Health and Wellbeing